YOUR PHOTOGRAPHER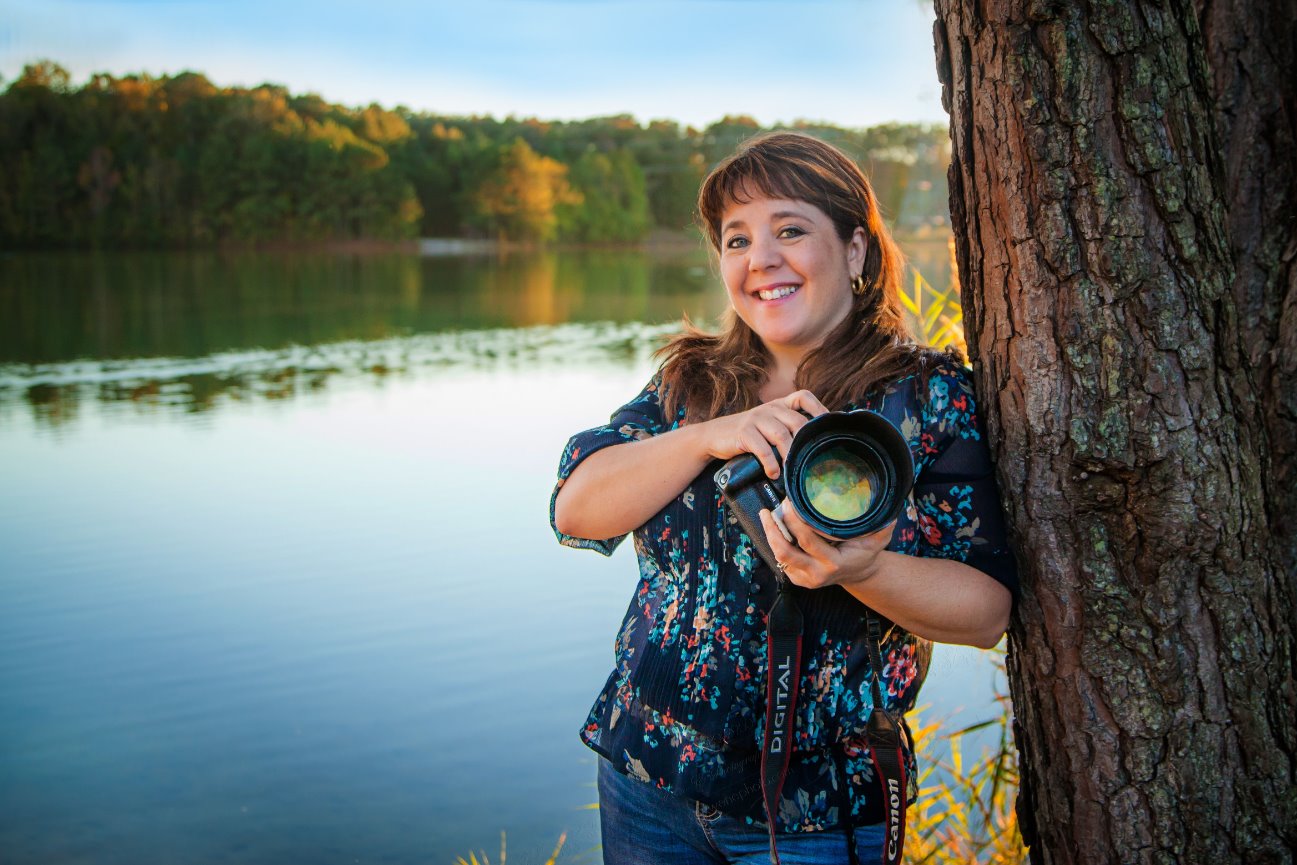 The question of what E-n-E stands for is always asked - Find out the answer below!

My name is Erin L. Clark, your photographer. My family moved to Virginia Beach, Virginia from Italy at the end of 2010. We were spoiled living in such a beautiful setting for four years. Prior to that, E-n-E Photography thrived in Washington State since 2001 and before that in Rhode Island!

E-n-E Photography strives to capture Fresh, Natural…

REAL Images of all people- and even their pets, Indoors & Outdoors, all around the world.

I'm a member of Professional Photographers of America and Virginia PPA and volunteer ambassador in the Hampton Roads Chamber of Commerce.

I am a Certified Professional & Master Photographer. Certification is something only about 3% of photographers that call themselves "Pros" achieve. Today, we have 21 CPP's in Coastal Virginia (Hampton Roads) and only 6 are in Virginia Beach, where our studio is located. Receiving the Master Photographer degree took over 4 years awarded from PPA, a very proud moment from 2015. You'll see the initials: C.P.P. & M.Photog., after my name-this means for me, that I, as a professional photographer, am committed to continuing my education to bring you portraits that are fresh, original and unique that you and your family will enjoy over a lifetime and longer.

Every year since returning to the United States- I have competed in a State, District and then International Photographic Competition (IPC)- and when my images do well at IPC -I receive a Merit through the Professional Photographers of America- those merits add up to earn me the Master of Photography Degree-that mentioned already. - This also means, that I'm always looking to create an award winning print with every shot I take and that includes your portraits - so you are only going to get the very best of my ability. I've been photographing people for over 25 years.

While I love it when all my hard work is rewarded with a merit from competing, I would have to say, my best awards or rewards really are the satisfaction I get when I know I've made a client happy and they come back to me for more photos year after year– and then also when I get to give back to my community.

People often ask me how I came up with the name of my business. WHAT DOE E-n-E stand for? Back in 1999, my best friend (who, coincidentally, happens to be my husband) Eric (the other 'E'!), encouraged me to grow my photography business. So E (I'm the first 'e') n-E was born. We've now been married 24 years and his support has helped make E-n-E possible. That started in Rhode Island, then moved to Washington State where we met back in 1991, married, had both of our kids, Grace, 23 & Austen 21. E-n-E has been around the globe and I'm so thankful for the changes & experiences each location has brought to the business- We are proud to have repeat clients every place we've lived.... Eric, retired in October of 2013 & finally, E-n-E Photography, Inc. moved to a commercial studio location on the corner of London Bridge Rd. & Dam Neck in Virginia Beach. But keep us in mind to go to any location-Destination wedding or any destination photography needs - I always get the itch to travel – have camera, will travel wherever people need great portraits around the world!

We are located in our spacious gallery studio: 1777 London Bridge Rd. Suite 202 - Someone is almost always in the studio - Monday - Friday - generally from 10-4pm - sometimes earlier and often later- swing by to say hello or to make sure we are there- give a call to set up an appointment- We are available anytime by appointment - however, weekends are reserved for photography sessions or time spent with family.

I look forward to meeting you and capturing memories that you'll treasure forever- see you soon! ~Erin

Learn more about E-n-E on our FAQ- or KIND WORDS

You can email me at images@enephoto.com or call me at 757-689-2950 with questions and inquiries.

E-n-E Photography, Inc. www.enephoto.com

Proud Member of PPA, VPPA and the Hampton Roads Chamber of Commerce


OUR STUDIO GALLERY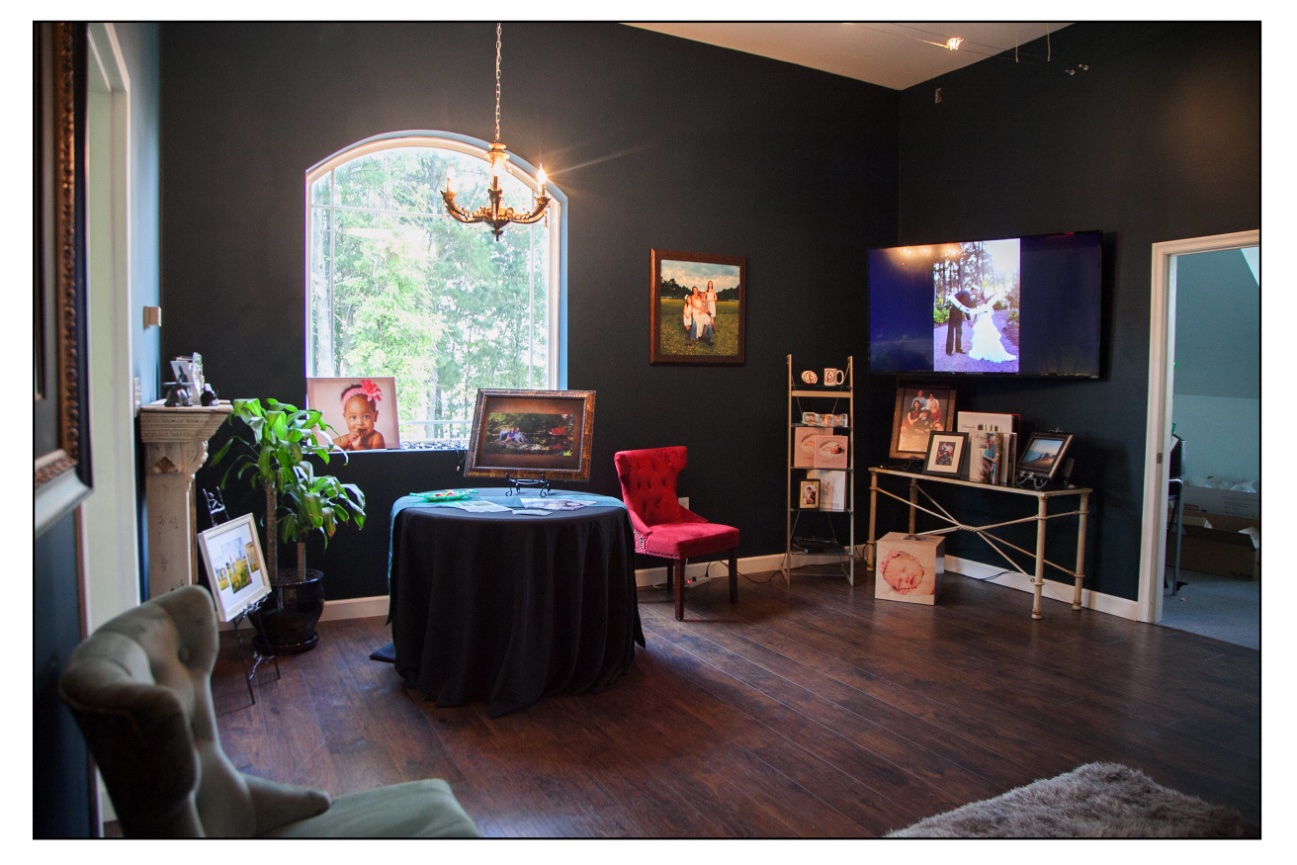 Welcome to E-n-E Photography!
Our Gallery Studio is located at 1777 London Bridge Rd. - Suite 202 - Virginia Beach, VA. 23453
AVAILABLE ANYTIME BY APPOINTMENT!

on the corner of London Bridge & Dam Neck-Near PMS Deli and Delightful Digs you'll find our entrance on the end around the corner- come right up the stairs!)

Our studio is open always by appointment.

We are by appointment only - available 7 Days a week.

Please call to book an appointment for consultation or portraits!

Weekends are reserved for photo sessions only, otherwise, we are spending time with our families.

***

Meanwhile- check out our Studio tour below:

Learn more about Erin, the owner/photographer of E-n-E Photography here.

We look forward to meeting with you!

E-n-E Photography, Inc.


FAQ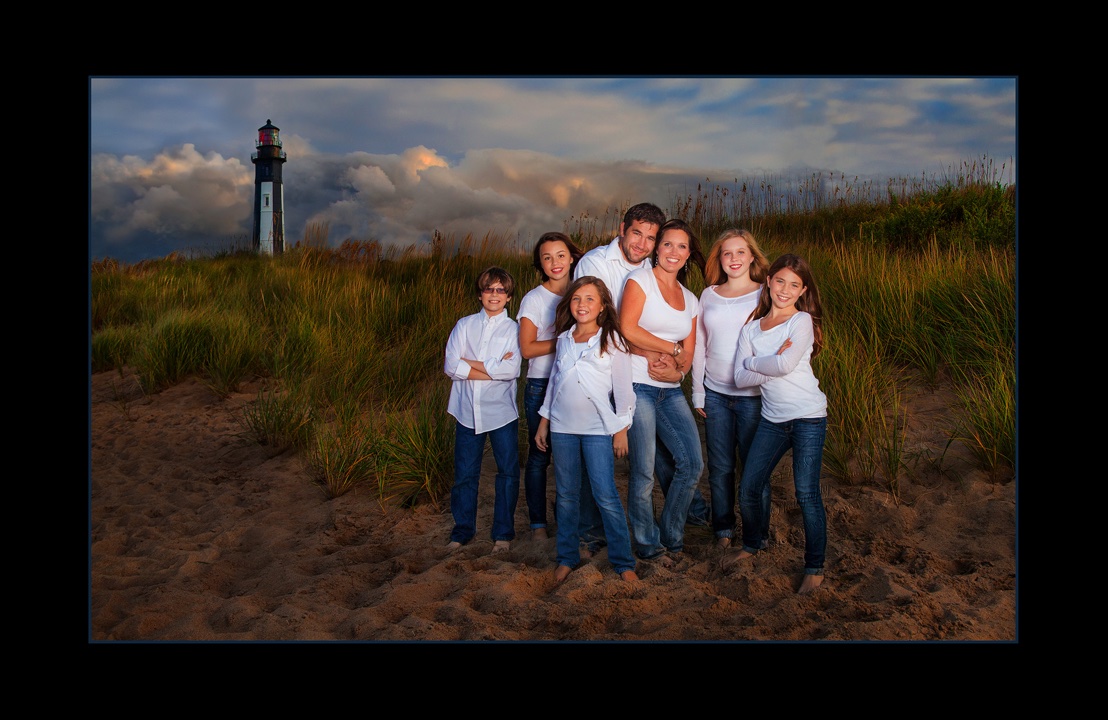 FREQUENTLY ASKED QUESTIONS!
***
Welcome to E-n-E Photography, Inc.
My name is Erin, and I will be your professional photographer. We are a full service, locally owned studio in Virginia Beach, Virginia. Certified & Fully Insured. You can come to our studio or better yet,
we will come to you at the location of your choice!
Our aim is to provide you with the finest quality portraiture that you would be proud to hang on your walls
and pass on to your children. Family heirlooms.
It's never been more important to print what you want to preserve today
-in this digital age- tangible images showcasing the history of your family.
E-n-E Photography, Inc. provides
fine art portraiture in a comfortable,
stress-free environment.
Fresh, genuine expressions
that capture true emotions
to last a lifetime.
I strive to be the only photographer you would consider when needing portraits.
I hope to be your photographer for life, whenever possible.
When you come to E-n-E Photography for photos- you should know, you'll only get the best we can offer.
***
Serving Hampton Roads, Virginia Beach - splitting their time between Virginia, Washington state, Florida and Ohio -available for travel anywhere in the world.
***
The following is a list of the most FREQUENTLY ASKED QUESTIONS -
To schedule a no-obligation consultation appointment and learn more about us and any Specials we have going on!
if you have other questions, call the studio: (757)689-2950 or contact us via our contact form!
***
Our #1 QUESTION is:
How much will this cost me?
We are so confident that you will love the photographs that there is NO MINIMUM purchase requirement.
Everything we offer is custom tailored & designed according to your personality and tastes. Our Full Session includes unlimited poses, backdrops and clothing changes lasting up to 2 hours - (In the studio - M-F during the day, $200 for the session fee, add $50 for going outdoors, add $50 for weekend - Friday evening through Sunday night).
We do not require a minimum purchase! if all you want is ONE-8x10 gift print– It would be fully retouched to make you look your very best – printed on archival fine linen paper and mounted on archival board – The charge for this would be $150 (ONLY if this is the ONLY print you purchase!).
Our gift prints start at $85 & wall portraits begin at $395 (including all retouching and possible digital swaps for perfect portraits - See an example here) BUT! When you purchase more than one image- that same 8x10 that was $150, could be purchased for as low as $40 including enhanced retouching.
We offer many commissioned fine art items- such as our perfect wall portraits and canvas gallery wraps, museum quality, fine art fiber print, Heirloom Painter Portraits, our Signature Skinny Framed Wall Portraits, Fusion Collages, Custom Boxed Collages, Books, Albums & custom greeting cards as well as custom sizes of prints.
Depending on how many you love & what you want for your home and need for gifts- Our typical client spends on average from $800-$2800. This is because, they love so many of our images!
Many budget conscious clients, who still value the memories & fine art quality, can & do spend as little as $150 on print products…(for those who are on a tight budget but really want to get great photos that you truly love, just let us know before your photo session - and we can limit how many different poses & photos we capture, to avoid providing you with too many poses that you love!!)
Keep in mind, that we offer great payment plans! If you appreciate the value of excellent portraiture and want to love, Love, LOVE your images instead of settling for less, then we are your photographers – we want to be your ONLY photographer whenever possible because you only want the best!
NO decisions on what to order happen until the View & Order appointment.
READY TO SCHEDULE YOUR PORTRAIT SESSION?
MORE FREQUENTLY ASKED QUESTIONS:
Do you have a Minimum Purchase?
We trust that you'll love your images so much that we don't need to institute a minimum order. Our gift prints begin at $85 when you only want to purchase one pose, and wall portraits are $395 with sizes available as large as 60" wide. That being said, most of our clients expect to spend between $800 and $2800 - many utilize our great payment plans! But we also have many clients that value our work and spend as little as $495 for our discounted package of prints that would include as many as 10 poses from your session.
Do you offer DIGITALS?
This is a very common question. A social media digital file is provided on request for all images that we print. We are specialize in providing actual prints so digital is not our focus. So the answer is YES! we do offer digitals - they can be added on when purchasing a gift print or you can receive the 8x10 Digital at no additional charge when purchasing a wall portrait. We actually provide a DVD or USB if you are purchasing all your digitals otherwise, we share it with you via email. Our 8x10 Digital files come with unlimited print permission up to 8x10" (so printing everything smaller than that is fine!). Retouching is included only on images that E-n-E prints.
The cost of an 8x10 Digital file depends on what else you purchase-charged on a sliding scale, the more you purchase, the less it costs. It is possible to purchase all your 8x10 digital files from your session for as low as $85 each or $400 for all of your session proofs, it just depends what all you purchase.
I just need a quick session - just a couple of photos, can you do that?
Yes! But it's not as simple as just taking a couple of photos. We offer Mini Sessions in studio Monday - Fridays during the day- at our spacious studio off of London Bridge Rd. in Virginia Beach. Mini Sessions are about 15 Minutes long and include 1 outfit & background choice. Your images will be immediately downloaded & you'll need to place your order the same day. This session costs $89 - (these sessions are FREE for our Loyal Family & Friends)
We also offer Holiday special events- Easter, Halloween & Christmas with Santa - Space is limited - so book in advance - Loyal Family & Friends have first preference!
Do you photograph on location or in a studio?
BOTH! We are available to photograph you, your family, whether it's children, pets, grandparents, aunts, uncles, all your extended family- outdoors at the beach, any park, any location of your choice - or in our spacious studio on the corner of London Bridge Rd. & Dam Neck in Virginia Beach. Take a peak at E-n-E's Studio!
Do you photograph Weddings?
If you are having a SMALLER, INTIMATE WEDDING (2-5 Hrs, starts $995-1900) or DESTINATION WEDDING (starts at $4500)! Yes, please, let's talk!
Erin LOVES small weddings and definitely LOVES to travel!
Camaraderie with you and your fiancé is very important, as we will be working closely together that day. Please call to set up a time to meet, to see if we are a good fit for your all important day.
We definitely love to capture those very special moments between two people. Our wedding coverage includes an engagement, get to know you, session. It's incredibly important to get along and LIKE! your photographer because you'll spend the majority of your time with them on your most important day!
Contact us to meet & discuss your day!
How long do you keep our photos?
Because everything is digital these days- we store the negative data from the images that you order -the ones you purchase prints of, forever or as long as we can, what with acts of nature beyond our control. Your purchased images are backed up in 3 different spots including online cloud. We do not maintain unordered images so purchasing all images as prints, that you love, is incredibly important. This is why you need to purchase your photos at your View & Order Session.
Do you offer any military discounts?
Military members, who are deploying for six months or longer, are encouraged to get their FREE Session prior to leaving with their loved ones- We'll even do it upon return, up to 30 days PRE or POST Deployment. Just email or call to arrange a time! Homecoming photography coverage is available at no charge for Loyal Friends & Family clients. If you have never used us before, a full session must be booked (can be anytime) to receive the complimentary homecoming coverage.
What is your Loyal Friends & Family program?
Clients that have hired us to photograph them for a full session - and love their photos - are automatically a member of our Loyal Friends & Family Program, where they'll always get $200 off all future sessions (That means all minis and full sessions in the studio would be FREE) FOREVER! PLUS! They can continue to purchase the same Unit pricing that they qualified for in their previous session in the same year. *
Call us to learn more about it - it's easier to explain in person - but our clients, our Friends & Family LOVE this benefit!
How can I get in touch with you, if I move?
Internet is great for keeping in touch. If you google: Erin L. Clark or E-n-E Photography- even 'enephoto' -you'll always be able to find us. We are on Facebook, Twitter & Instagram & Google+ and have no intention on quitting, so long as people keep hiring us- we will be around for a long time! And we LOVE to travel - contact us for your photography needs- we just might be in your area or will plan a trip your way to take care of you!
How do I know you are legitimate and what is your Guarantee?
Erin is a Certified Professional & Master Photographer - She is a member of PPA, VPPA and the Hampton Roads Chamber of Commerce. Licensed & insured in Virginia Beach and the state of Virginia. Your satisfaction & happiness are very important to E-n-E. If you're unhappy with your images, we'll do another session at no charge. If you still aren't happy with the images- we'll refund your Session fee, no questions asked, provided you tell us up to 7 days after your V&O. You should know, this has NEVER happened.
Do you take credit cards? Yes- we take all major Credit Cards, Visa, Mastercard, Discover and AMEX.
I am not sure I can afford your services, but I love your portraits, do you offer a payment plan?
Custom tailored interest free payment plans are available, if you would like to split your invoice into installment payments. You can take advantage of 6 months up to a year long payment plans- however there is a one time processing & handling fee applied.
We know how time flies and you can't wait to capture special moments and milestones- If you want photos you love, but think you have to wait to save money for it- talk to us-
We can figure out a payment plan that works for you, so you can capture those images NOW.
NOTE: Images cannot be processed until 50% of invoice is paid, it will be placed in a queue, possibly taking longer than the normal turnaround time. Orders paid in full at V&O Session will have priority and fastest turnaround (approximately 4 weeks for prints & portraits), more time is required for custom designed books & albums & custom created commissioned collages and wall art, as Erin personally reserves time to do all the final 'fine tooth combing' of your image before sending it to print.
PLEASE UNDERSTAND! This is our livelihood – We don't do this as a hobby. We are a full-service Studio in Virginia Beach, Licensed & Insured. Your Photos are taken by Erin L. Clark, M.Photog., FP, CPP - An award-winning, Certified Professional Master Photographer. She is constantly learning and improving her craft to offer you only the best portraits.
A full session will take approximately 26 hours of time from start to finish and that's not including all the costs involved from printers, computers, cameras and software, insurance & taxes, etc. 50-70 hours just doing the before & after, office admin and work is not an exaggeration – we go over each of your images with a 'fine-tooth comb' before sending it to print - guaranteeing you will get the finest art portrait that we can provide and that you will absolutely love.
Do you have Specials?
Yes! You can sign up for our occasional mailing list: Newsletter Signup or go to our Specials page, so you don't miss out on our latest specials!!
***
We look forward to meeting & working with you to create images that you truly love!
TELEPHONE: 757-689-2950 EMAIL: images@enephoto.com


KIND WORDS